Use this player to listen to the podcast:
Chris Overcash is the Senior Engineer and Deputy Director of Coastal Resilience for EA Engineering, Science, and Technology in Maryland. Chris has more than 20 years of experience in the fields of coastal, civil, and environmental engineering. His background includes projects in marine and coastal design, dredging, and resource management, and climate resiliency.
Chris is also an adjunct faculty member of the Johns Hopkins University Whiting School of Engineering, and serves as an associate member of the Environment, Energy, Sustainability, and Health Institute. And he's also a longtime maritime enthusiast, which led him to get involved 17 years ago with the effort to preserve Thomas Point Shoal Lighthouse, the only cottage-style screw-pile lighthouse still in its original location in Chesapeake Bay.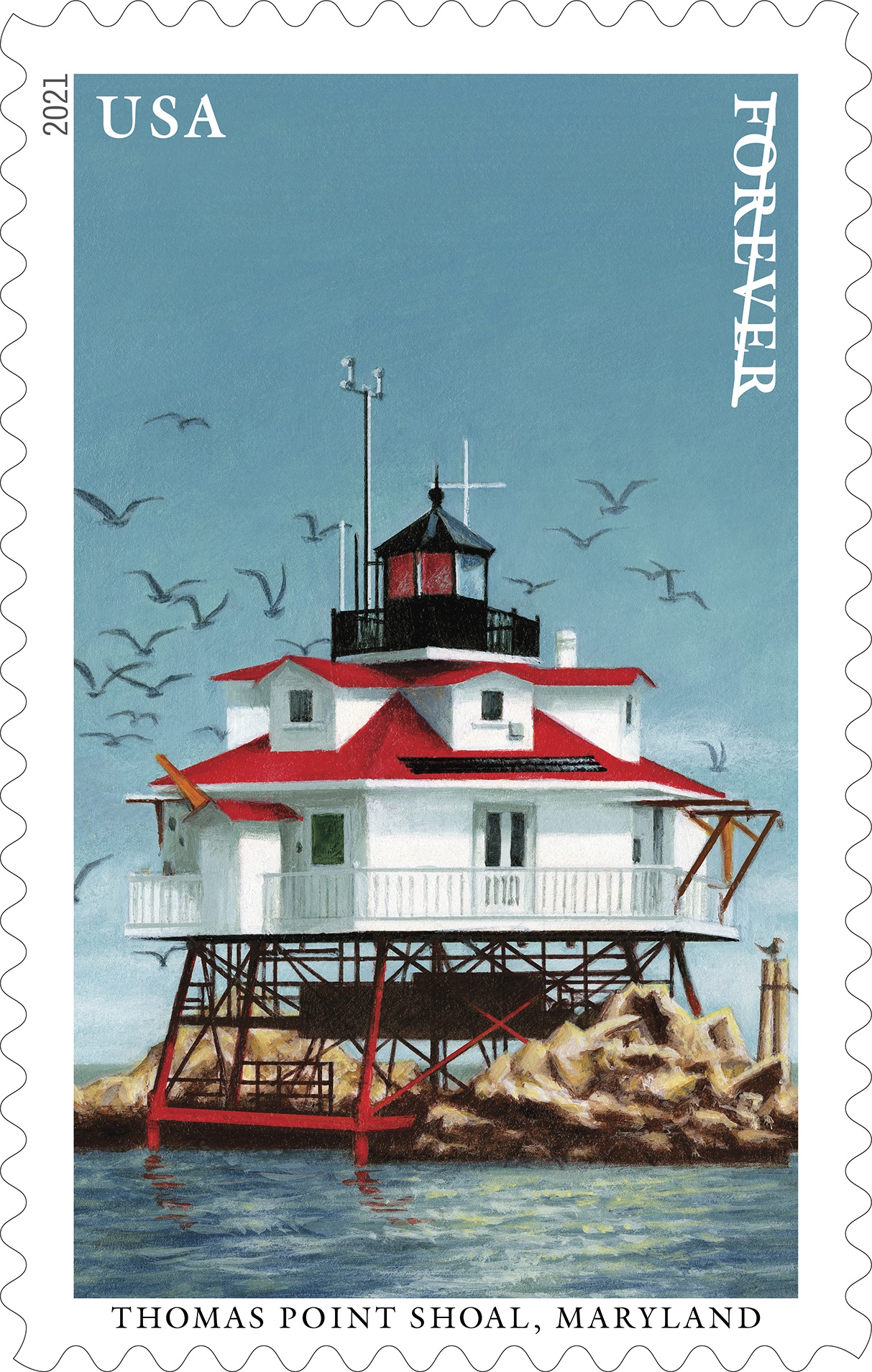 For many years, Chris has organized and led volunteer days for his company's staff to help support preservation efforts.
He completed an environmental assessment of the lighthouse and designed a landing dock for visitor access and tours.
More recently, he completed a resilience study on how climate change will affect Thomas Point Shoal Lighthouse.
The special guest co-host for this episode is Shalana Millard, a writer and lighthouse aficionado living in Washington D.C.
Use this player to listen to the podcast:
Podcast: Play in new window | Download (Duration: 49:34 — 36.7MB) | Embed
Jeremy D'Entremont is the author of more than 20 books and hundreds of articles on lighthouses and maritime history. He is the president and historian for the American Lighthouse Foundation and founder of Friends of Portsmouth Harbor Lighthouses, and he has lectured and narrated cruises throughout the Northeast and in other regions. He is also the producer and host of the U.S. Lighthouse Society podcast, "Light Hearted." He can be emailed at Jeremy@uslhs.org