Deepening seabed threatens Delaware's Harbor of Refuge lighthouse
When Superstorm Sandy tore up the Delaware and New Jersey coast in 2012, it caused unseen damage to the sea floor at the mouth of Delaware Bay. That change has helped accelerate the deterioration of the rocks that serve as supports for the foundation of the Harbor of Refuge lighthouse.
Years of increased wave action have gradually deepened the waters around the lighthouse from about 50 feet when it was first built to about 100 or 120 feet now. The Army Corps of Engineers will use $250,000 from the $1.4 billion federal Infrastructure, Investment and Jobs Act to pay for a feasibility study, including an engineering analysis of the breakwater and the foundation on which the lighthouse sits.
* * *
Hudson River Maritime Museum (NY) offers lighthouse painting classes
The Hudson River Maritime Museum will offer a series of lighthouse painting classes at its Wooden Boat School beginning in June. Students can choose from a variety of Sunday classes featuring seven local lighthouses and paint their images under the guidance of a local painter, according to a press release. They will each leave with a finished 11×14 acrylic on canvas painting of one of the remaining lighthouses that dot the Hudson River.
Click here for more information
* * *
New book on the darker stories of Great Lakes lighthouses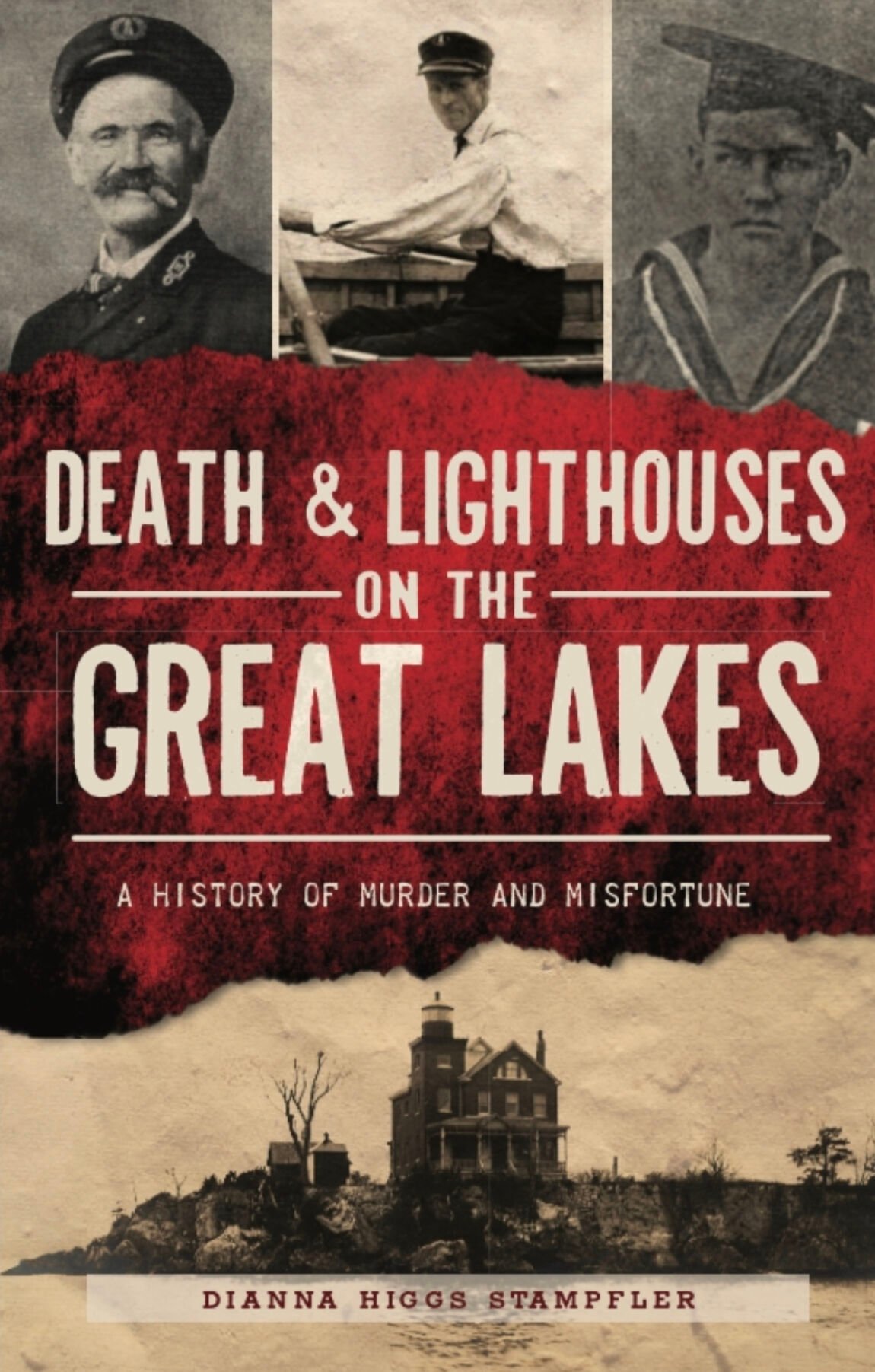 Combining an intense interest in both true crime and maritime history, Dianna Higgs Stampfler's latest book, "Death & Lighthouses of the Great Lakes: A History of Misfortune & Murder" (History Press 2022), recounts the darker stories of the fascinating lighthouses lining the shores of the Great Lakes states.
Stampfler, whose previous book is "Michigan's Haunted Lighthouses," started researching lighthouses 25 years ago while working for the West Michigan Tourist Association and continued after starting her own business, Promote Michigan. But even she made new discoveries for the new book.
* * *
Art show at Gibbs Hill Lighthouse, Bermuda
The Bermuda Arts Centre is hosting the opening of a show with the theme of 'Landmarks' at Gibbs Hill Lighthouse on Sunday [Feb 13]. A spokesperson said, "The Bermuda Arts Show is hosting an interesting art opening at Gibbs Hill Lighthouse this Sunday [February 13] by way of an open air gallery.
The show runs 12pm to 3:00pm at Gibbs Hill Lighthouse. After that, it will be available for viewing in the Bermuda Arts Centre until March 17.
Click here for more information
* * *
February Full Moon Climb at Crooked River Lighthouse (FL)
The Crooked River Lighthouse Carrabelle will host a Full Moon Lighthouse Climb from 6 to 8 p.m. Wednesday, Feb. 16, in Carrabelle, Florida. Visitors can enjoy this opportunity to see the gorgeous natural surroundings of the St. George Sound and Carrabelle Beach under the glow of the rising full moon.
At this month's Full Moon event, the Crooked River Lighthouse will have a gifted musical group, The Bog Lilies. The Bog Lilies are a talented group of performers who focus on vocal harmonies mixed a unique blend of instruments including banjo, mandolin, acoustic guitar, electric guitar, and cajone (a wood percussion instrument). They cover songs in folk, bluegrass, country, and southern rock genres.
* * *
U.S. Lighthouse Society News is produced by the U.S. Lighthouse Society to support lighthouse preservation, history, education and research.
If you have items of interest to the lighthouse community and its supporters, please email them to Jeremy D'Entremont at Jeremy@uslhs.org
Jeremy D'Entremont is the author of more than 20 books and hundreds of articles on lighthouses and maritime history. He is the president and historian for the American Lighthouse Foundation and founder of Friends of Portsmouth Harbor Lighthouses, and he has lectured and narrated cruises throughout the Northeast and in other regions. He is also the producer and host of the U.S. Lighthouse Society podcast, "Light Hearted." He can be emailed at Jeremy@uslhs.org