Sailors' Snug Harbor is a collection of nineteenth-century buildings on the north shore of Staten Island in New York City. It was founded as a retirement home for sailors using funds bequeathed by Captain Robert Richard Randall when he died in 1801. Sailors' Snug Harbor opened in 1833 and expanded over the years to more than 50 buildings. It was said to be the richest charitable institution in the United States with farms, a dairy, a bakery, a chapel, a hospital, a concert hall, recreation areas, and more.
The sailors' home relocated in the 1970s and the not-for-profit Snug Harbor Cultural Center was formed in 1975 to operate the buildings, and the Staten Island Botanical Gardens managed the gardens. The two organizations merged in 2008 to form Snug Harbor Cultural Center and Botanical Garden. The cultural center includes the Staten Island Botanical Garden, the Staten Island Children's Museum, the Staten Island Museum, the Newhouse Center for Contemporary Art, and the Noble Maritime Collection, as well as an Art Lab and Music Hall. Sailors' Snug Harbor today consists of 26 buildings including "Temple Row," five interlocking Greek Revival buildings. The grounds also include a chapel and a sailors' cemetery.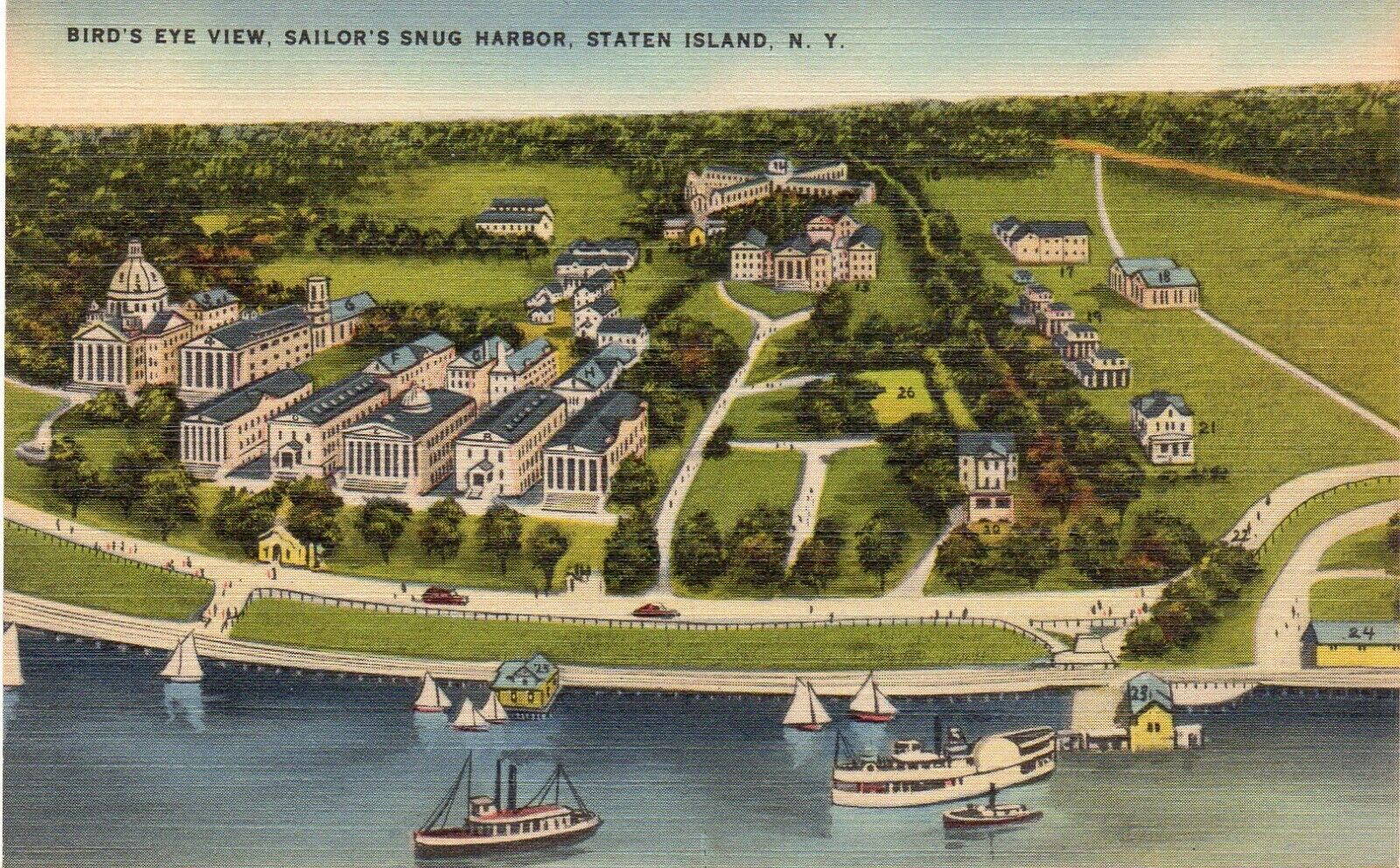 Bruce Weir is a descendant of sailors, sea captains, and military veterans with an interest in maritime and military history and genealogy. He's devoted himself to researching the history of Sailors Snug Harbor.
Click here to see a video on Sailors' Snug Harbor from WLIW-TV
Podcast: Play in new window | Download (Duration: 1:06:30 — 48.9MB) | Embed
Jeremy D'Entremont is the author of more than 20 books and hundreds of articles on lighthouses and maritime history. He is the president and historian for the American Lighthouse Foundation and founder of Friends of Portsmouth Harbor Lighthouses, and he has lectured and narrated cruises throughout the Northeast and in other regions. He is also the producer and host of the U.S. Lighthouse Society podcast, "Light Hearted." He can be emailed at Jeremy@uslhs.org