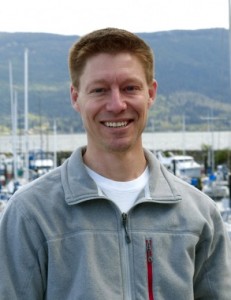 In episode 2 of the podcast, host Jeremy D'Entremont interviews Chad Kaiser, general manager of the New Dungeness Light Station in Sequim, Washington. Chad is also a lampist (Fresnel lens expert) and preservationist, and a "part two" of this interview will be heard in a future episode.
Chad and Jeremy (why does that sound familiar?) talk about the remoteness of New Dungeness, which is at the end of a five mile sand spit, and about the "keeper" program that offers individuals, families, and groups an opportunity to spend a week at the station while performing maintenance duties and providing tours.
Jeremy and co-host Cindy Johnson tell the story of the Pharos of Alexandria, the world's first great lighthouse, and a model for many lighthouses that followed.
Jeremy and Cindy discuss a 1971 movie, The Light at the Edge of the World, starring Kirk Douglas and Yul Brynner. The film was based on a novel by Jules Verne. It's one of the rare adventure movies ever made where a lighthouse keeper is the hero.
There's another trivia question and a chance to win prizes. Congratulations to Nancy McDowell and Jen Lewis, winners of the trivia contest in episode 1. The correct answer was that Hannah Thomas of Plymouth Lighthouse in Massachusetts was the first woman keeper in America in 1776.
Podcast: Play in new window | Download (Duration: 30:00 — 22.9MB) | Embed
Jeremy D'Entremont is the author of more than 20 books and hundreds of articles on lighthouses and maritime history. He is the president and historian for the American Lighthouse Foundation and founder of Friends of Portsmouth Harbor Lighthouses, and he has lectured and narrated cruises throughout the Northeast and in other regions. He is also the producer and host of the U.S. Lighthouse Society podcast, "Light Hearted." He can be emailed at Jeremy@uslhs.org