In this episode, host Jeremy D'Entremont interviews Jack San Filippo, program manager for the Point San Luis Lighthouse on the central California coast. The Point San Luis Lighthouse Keepers, a dedicated group of preservationists established in 1995, have brought the building back to life as one of the prettiest lighthouses on California's central coast.
Jeremy and co-host Cindy Johnson tell the story of Emily Maitland Fish of the Point Pinos Light Station at the southern entrance to Monterey Bay, California. She earned the "Socialite Keeper" nickname because of her regard for fashion and style as well as her habit of entertaining artists, writers and other guests at the lighthouse.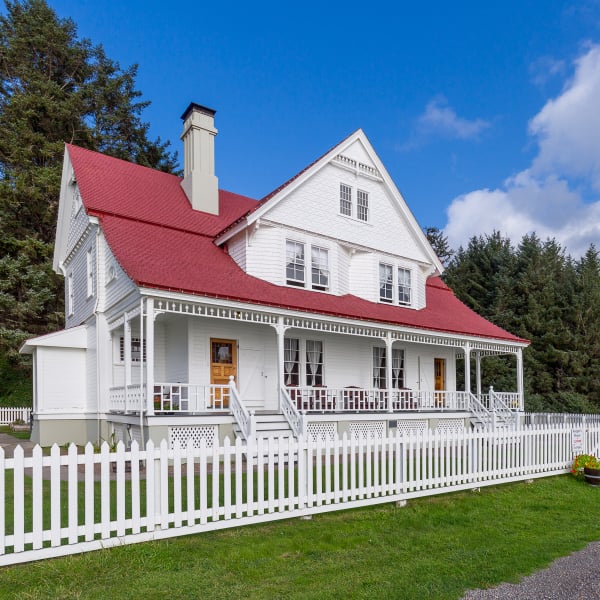 Next, Jeremy interviews Misty Anderson, General Manager and Events Coordinator for the Heceta Lighthouse Bed and Breakfast. Heceta Head, about halfway up the Oregon coast, is one of the iconic light stations of the Pacific Northwest. The former keepers' house has been a B&B since 1995. That seven-course breakfast sounds amazing.
Podcast: Play in new window | Download (Duration: 34:00 — 25.3MB) | Embed
Jeremy D'Entremont is the author of more than 20 books and hundreds of articles on lighthouses and maritime history. He is the president and historian for the American Lighthouse Foundation and founder of Friends of Portsmouth Harbor Lighthouses, and he has lectured and narrated cruises throughout the Northeast and in other regions. He is also the producer and host of the U.S. Lighthouse Society podcast, "Light Hearted." He can be emailed at Jeremy@uslhs.org