Blackwater abolitionist was the first African American lighthouse keeper at Cape Henry Lighthouse, Virginia
To commemorate Black History Month, The Virginian-Pilot and Daily Press is highlighting persons, places and events related to local black history.
Willis Augustus Hodges was born on a farm in Blackwater, Virginia, in 1815. His parents and grandmothers were free, but his grandfathers were slaves. In 1836, he moved to New York where he became active in political rights, especially suffrage, and published a weekly anti-slavery newspaper. In 1870, he was elected to the county board of supervisors, and he served as the first African American lighthouse keeper the Cape Henry Lighthouse.
Hodges wrote an autobiography in 1878; he died in 1890 at age 75.
Another excellent article here
* * *
Waiting for funding to protect West Point Lighthouse (PEI, Canada)
In September 2019, post-tropical storm Dorian destroyed a temporary sand dune, displaced concrete blocks, and destroyed a road leading down to West Point Lighthouse on Prince Edward Island, Canada. The lighthouse is home to a popular inn.
The West Point Development Corporation (WPDC) is waiting to find out if funding from the federal government will be approved to start rebuilding infrastructure and environmental protection at West Point.
Click here to read the rest of this story
* * *
Ancient Patara Lighthouse to be rebuilt with original stones in Turkey
The ancient Patara Lighthouse, constructed on the order of one of the most famed emperors in Roman history, Nero, in 64 A.D., is set to be restored and once again shine on the shores of Kaş, in southern Antalya, centuries after it went dark. Patara was one of Lycia's major naval and trading ports, located at the mouth of the Xanthos River. The ancient city is also known as the birthplace of St. Nicholas, a.k.a. Santa Claus. St. Nicholas was a Christian bishop famed for helping the needy.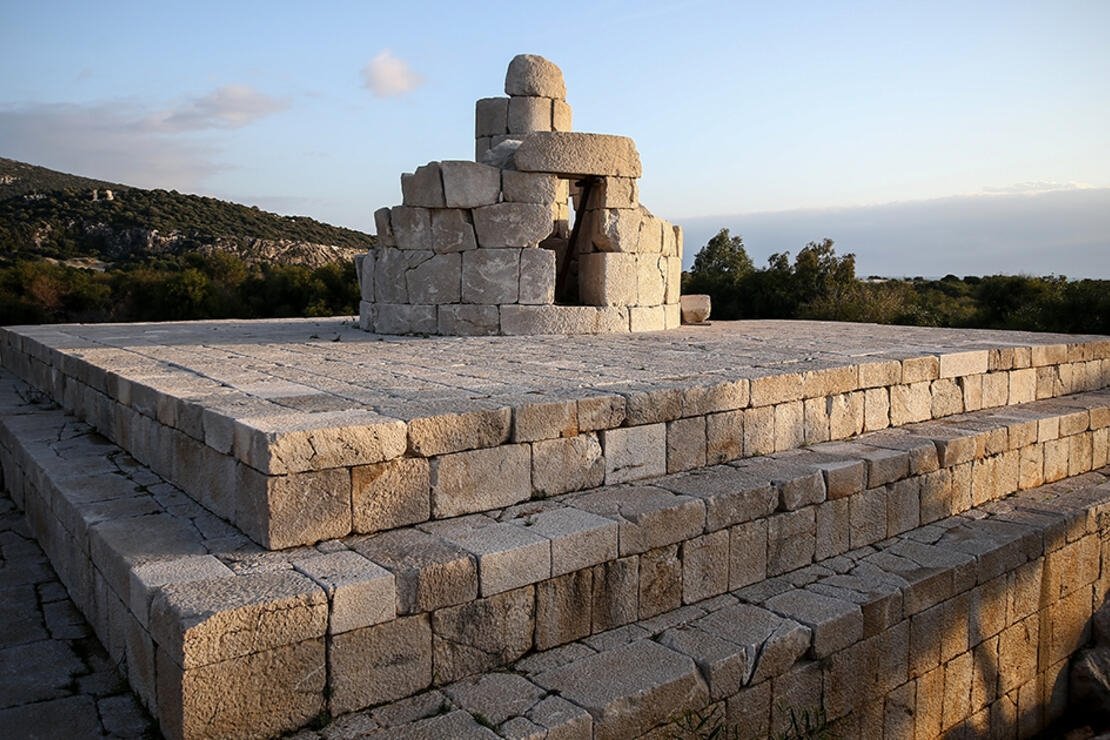 * * *
Chance Glassworks could be brought back to life
A derelict factory that once employed 3,500 people and helped to create 2,000 lenses used in lighthouses around the world could be brought back to life. The factory was closed for the last time in 1981. A regeneration project would see the former Chance Glassworks in Smethwick, Birmingham, England, become an urban village, with 150 new homes, business space, and a heritage center.
An earlier video from 2017:
* * *
Free Climbs to start Currituck Beach Lighthouse's (NC) 2020 Season on March 14
Enjoy the beautiful grounds, the 220 steps to the top, and the panoramic view of the northern Outer Banks. The smaller Victorian stick style building is the Museum Shop and is open to the public. March 14, 9 a.m.-5 p.m. There will be a gentled mustang on site from the Corolla Wild Horse Fund from 10 a.m. to 1 p.m. (horse mood and weather dependent).
* * * * * *
U.S. Lighthouse Society News is produced by the U.S. Lighthouse Society to support lighthouse preservation, history, education and research.
If you have items of interest to the lighthouse community and its supporters, please email them to Jeremy at Jeremy@uslhs.org
Jeremy D'Entremont is the author of more than 20 books and hundreds of articles on lighthouses and maritime history. He is the president and historian for the American Lighthouse Foundation and founder of Friends of Portsmouth Harbor Lighthouses, and he has lectured and narrated cruises throughout the Northeast and in other regions. He is also the producer and host of the U.S. Lighthouse Society podcast, "Light Hearted." He can be emailed at Jeremy@uslhs.org