Jupiter Lighthouse and Museum (FL) reopens for tours on May 30
The Jupiter Inlet Lighthouse & Museum will be welcoming visitors once again beginning Saturday, May 30, after being closed since March 16. Although most lighthouses in the U.S. remain closed due to the COVID-19 pandemic, Jupiter Lighthouse will join Florida's St. Augustine Lighthouse as two of the very few lighthouses that are open.
Visitors will be able to enjoy exploring the grounds, climbing the 1860 lighthouse and visiting the gift shop. During this first-phase reopening, the lighthouse will be open Thursday through Sunday from 10 a.m. to 4 p.m., with the last admission at 3 p.m. In order to keep everyone safe and healthy, there will be additional measures in effect during this phase. Visitors must wear a mask while climbing or waiting to climb the lighthouse, at the entrance and at the gift shop. Only 10 lighthouse climbers will be permitted at a time and social distancing is required throughout the site, including at the top.
* * *
Firefighters use drone to find stranded kayaker at Penfield Reef Lighthouse (CT)
Twenty-two-year-old kayaker Connor Meaney said getting stuck, and subsequently rescued by firefighters, from the rocks of the Penfield Reef Lighthouse Saturday night was a great experience. "I called them up," Meaney said. "They were very nice on the phone. They (arrived) and gave me a nice mask. . . . I got a nice boat ride (and was able) to feel the breeze," he said. "It was great."
Click here for more on this story
* * *
Work begins on Admiralty Head Lighthouse (WA)
Restoration work has begin on Washington's Admiralty Head Lighthouse. The work includes exterior painting, the application of new stucco, wood repairs, and more. Check the Facebook page for Keepers of Admiralty Head Lighthouse for photos and more information.
* * *
Historian Kevin Duffus uncovers Charleston's lighthouse history
Many around Charleston, South Carolina, know about "Save the Light," the two-decade-long effort to preserve the Morris Island Lighthouse that stands in the shallow waters of the Atlantic Ocean. Far fewer know about what stood there before. In fact, many familiar with the history of Charleston's maritime past probably would say the harbor entrance was marked by at least two other lighthouses before the existing one, which went up shortly after the Civil War.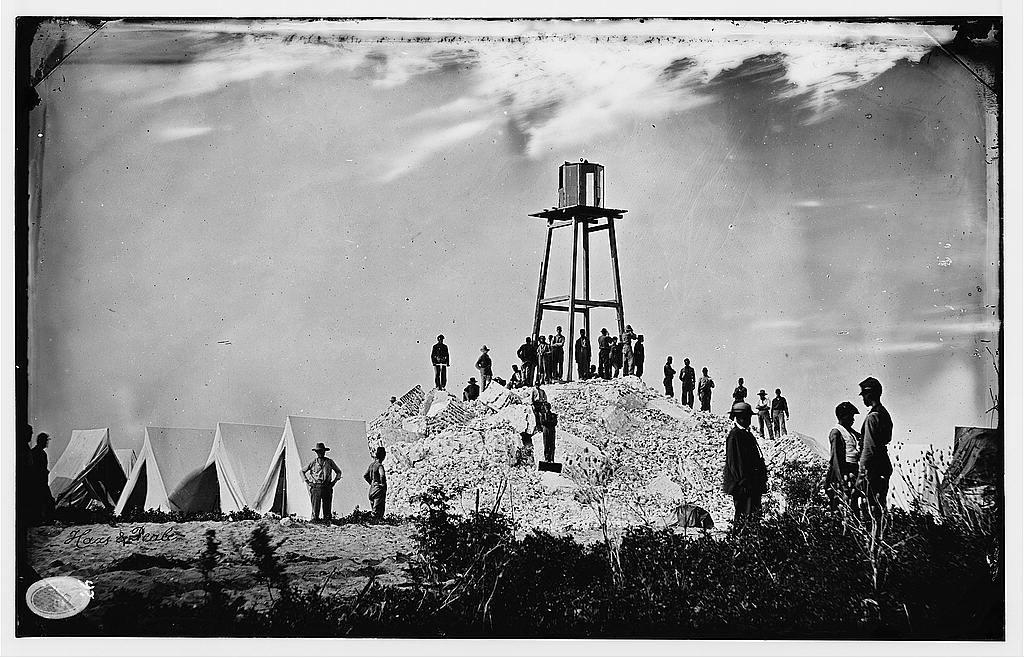 But they're wrong. So says North Carolina author and historian Kevin Duffus, who stumbled on the history of Charleston's original lighthouse while researching a similar one built years later along North Carolina's coast. His research appears in the latest edition of the U.S. Lighthouse Society's publication, "The Keeper's Log,"
Click here for more on this story
* * *
U.S. Lighthouse Society News is produced by the U.S. Lighthouse Society to support lighthouse preservation, history, education and research.
If you have items of interest to the lighthouse community and its supporters, please email them to Jeremy at Jeremy@uslhs.org
Jeremy D'Entremont is the author of more than 20 books and hundreds of articles on lighthouses and maritime history. He is the president and historian for the American Lighthouse Foundation and founder of Friends of Portsmouth Harbor Lighthouses, and he has lectured and narrated cruises throughout the Northeast and in other regions. He is also the producer and host of the U.S. Lighthouse Society podcast, "Light Hearted." He can be emailed at Jeremy@uslhs.org