You can purchase the 19th-century Portage River (Jacobsville) Lighthouse on Lake Superior (MI)
Originally built in 1869 and renovated in 1963, this lighthouse on one of the Great Lakes is any Michigander's dream come true. This is only the second time that the historic Jacobsville Lighthouse has been made available for purchase to the public. Simply walk up the spiral staircase attached to the home to soak in the sights and sounds of the lantern room, which sits 85 feet above Lake Superior. Inside the renovated lighthouse are four bedrooms and three bathrooms, making it just the right size for the family, and the home even has a sauna. Jacobsville Lighthouse's best asset may be its peaceful privacy — the home is surrounded by greenery and faces a stunning view of Lake Superior.
Click here for more information
*  *  *
Light restored to Two Harbors' iconic lighthouse (MN)
Light will once again illuminate from the iconic lighthouse in Two Harbors. This comes after the Coast Guard loaned the lighthouse a temporary beacon, which was officially turned on Wednesday.
Members of the Lake County Historical Society and longtime volunteers attended the lighting celebration and shared their excitement about seeing the tower glow for the foreseeable future.
*  *  *
Thomas Point Light (MD) U.S. postage stamp to be released
The U.S. Postal Service's newest collection of mid-Atlantic lighthouse stamps is set for release in early August, the five newest stamps celebrating American lighthouses includes Thomas Point, Montauk Point, N.Y., Harbor of Refuge, Del., Navesink, N,J., and Erie Harbor Pierhead, Pa. The long-running Lighthouse series (issued seven times now) has been illustrated for years by the late artist Howard Koslow, and these stamps are his work as well.
*  *  *
Thomas Point Shoal Lighthouse (MD) will reopen after a year-long hiatus
Thomas Point Shoal Lighthouse will reopen this Saturday, ending its coronavirus shutdown. The iconic Chesapeake Bay structure has been closed for a year.
Click here for the schedule of tours
*  *  *
Osprey Nest Relocation At Huntington Lighthouse (NY)
It's breeding season for ospreys in our area, but one pair of the federally protected birds picked an odd spot to make their nest.
They needed a little guidance from experts, who carefully orchestrated a move, CBS2's Carolyn Gusoff reported Wednesday.
*  *  *
Presque Isle Lighthouse (MI) youth art contest
This summer, the Presque Isle Township Museum Society (PITMS) is hosting a Presque Isle Lighthouse Youth Art Contest. Youth in kindergarten through 8th grade are invited to submit their best drawings and paintings of the lighthouses to celebrate the beauty and history of these special places. Prizes will be awarded for first and second place in all age divisions.
Click here for more information on the art contest
*  *  *
Presque Isle (PA) receiving $25K grant to help with lighthouse operations
The Presque Isle Light Station will be receiving a $25,000 grant to help with lighthouse operations at Presque Isle State Park.
The grant will allow for the development of a cultural resource management plan for the historic site. A process will be established to aid in the preservation, operation and interpretation of the site.
*  *  *
Lighthouse lens at Custom House Maritime Museum (MA) returning to its Rhode Island home
The fourth order Fresnel lens, a guiding light and beloved piece at the Custom House Maritime Museum since the late 1970s, will soon return to its original home at Pomham Rocks Lighthouse in Riverside, Rhode Island.
*  *  *
Bright future for Norah Head lighthouse (Australia)
The Norah Head Lighthouse Reserve will benefit from a $459,000 major electricity supply upgrade, helping to power the popular Central Coast icon well into the future.
*  *  *
Musquash Estuary Protection Area (New Brunswick, Canada) expands, lighthouse rejuvenated
It's a big day for New Brunswickers who want to take advantage of the coastal trails along the Bay of Fundy.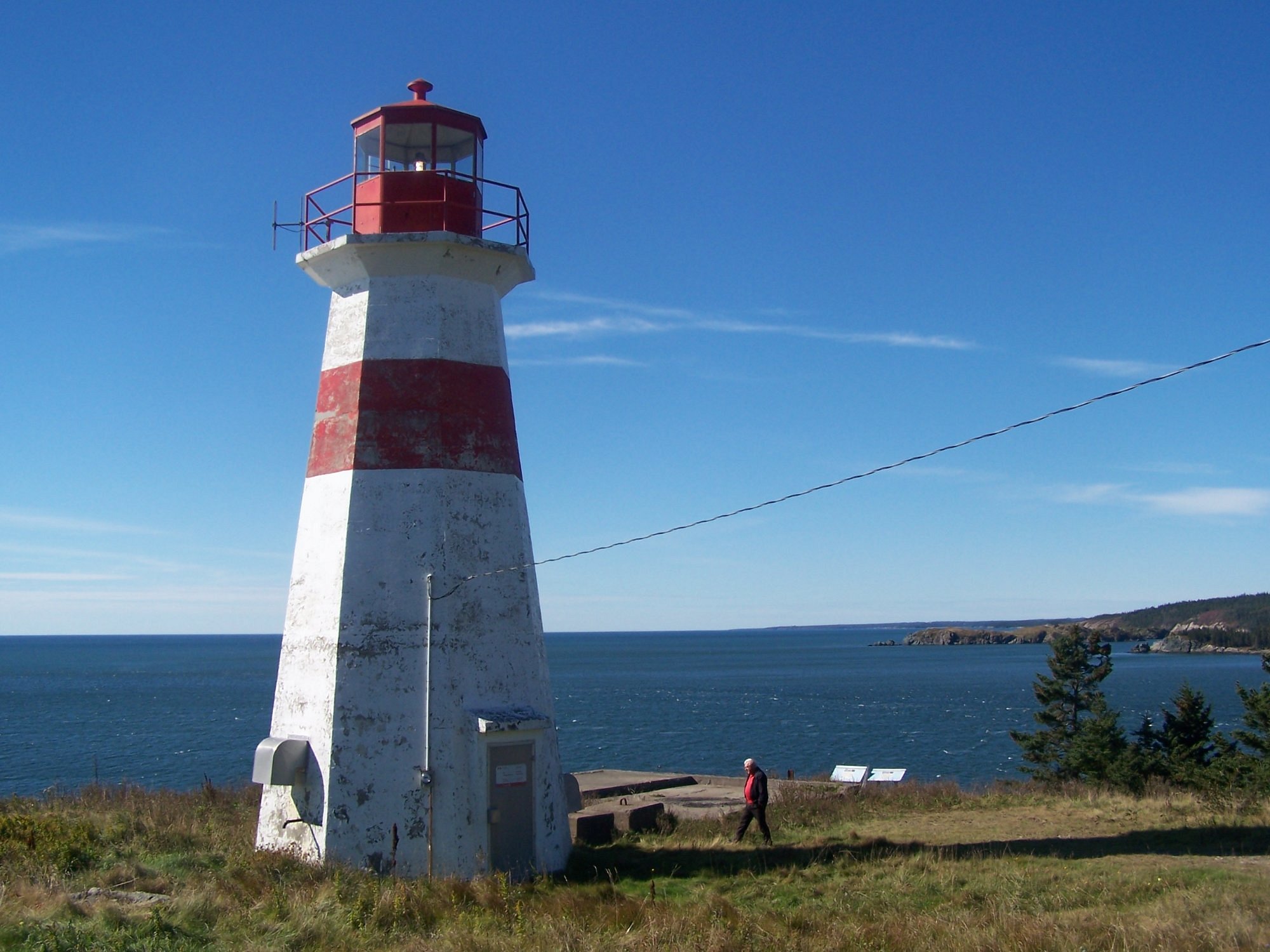 On Tuesday, the Nature Conservancy of Canada announced the acquisition of three new parcels of land, totaling 275 acres, for protection along the Bay of Fundy and the revitalization of the Musquash Head Lighthouse in partnership with Explore Lorneville.
*  *  *

U.S. Lighthouse Society News is produced by the U.S. Lighthouse Society to support lighthouse preservation, history, education and research.
If you have items of interest to the lighthouse community and its supporters, please email them to Jeremy D'Entremont at Jeremy@uslhs.org
Jeremy D'Entremont is the author of more than 20 books and hundreds of articles on lighthouses and maritime history. He is the president and historian for the American Lighthouse Foundation and founder of Friends of Portsmouth Harbor Lighthouses, and he has lectured and narrated cruises throughout the Northeast and in other regions. He is also the producer and host of the U.S. Lighthouse Society podcast, "Light Hearted." He can be emailed at Jeremy@uslhs.org