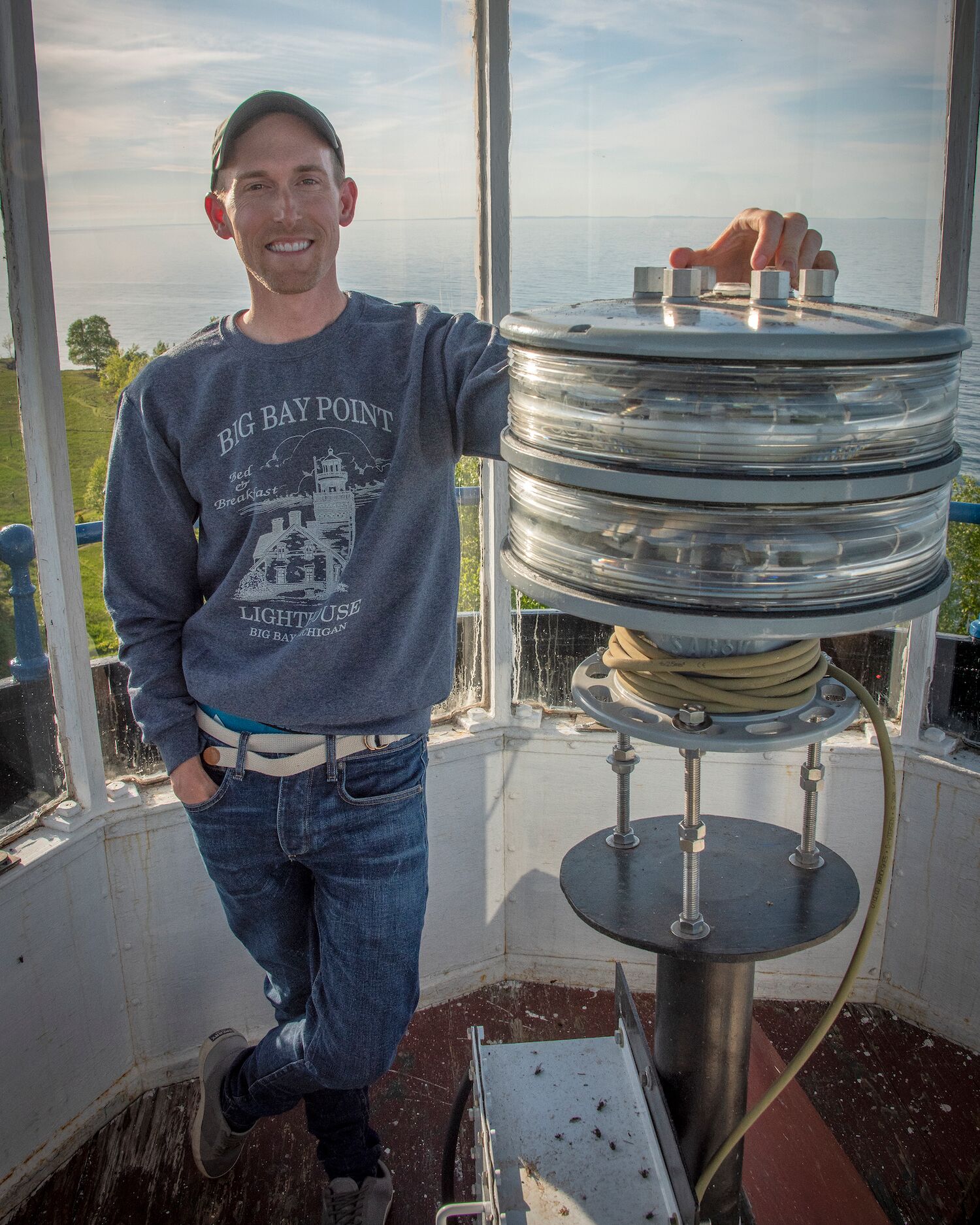 Jeremy D'Entremont and Michelle Jewell Shaw come to you from the Portsmouth Public Library. The feature interview is with Nick Korstad, owner of the Big Bay Point Lighthouse B&B in Michigan. Prior to purchasing Big Bay Point Lighthouse, Nick bought and restored Borden Flats Lighthouse in Fall River, Massachusetts, a project for which he was featured on several national TV shows and received a "Keeper of the Light" award from the American Lighthouse Foundation.
The history segment is all about the Cordouan Lighthouse in France, which was built between 1584 and 1611. Not only is it the oldest lighthouse in France and one of the oldest in the world, but it's the tenth tallest masonry lighthouse in the world at 223 feet. It's been called the Lighthouse of Kings and the Versailles of the Sea.
Also featured is an interview with Erin Corra, founder and executive director of the Friends of Lime Kiln Society. The organization manages Washington's Lime Kiln Lighthouse, which is about to celebrate its 100th anniversary with a big event on June 30.
Podcast: Play in new window | Download (Duration: 33:46 — 25.6MB) | Embed
Jeremy D'Entremont is the author of more than 20 books and hundreds of articles on lighthouses and maritime history. He is the president and historian for the American Lighthouse Foundation and founder of Friends of Portsmouth Harbor Lighthouses, and he has lectured and narrated cruises throughout the Northeast and in other regions. He is also the producer and host of the U.S. Lighthouse Society podcast, "Light Hearted." He can be emailed at Jeremy@uslhs.org