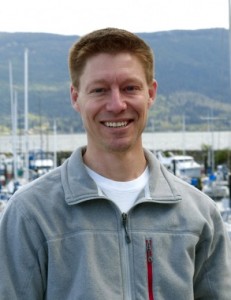 Join hosts Jeremy D'Entremont and Cindy Johnson. First up is part two of an interview with Chad Kaiser, general manager of the New Dungeness Light Station in Sequim, Washington. Chad is also a lighthouse preservationist and one of only a handful of qualified lampists in the country who are approved by the U.S. Coast Guard to work on historic Fresnel lighthouses lenses. It's Chad's work as a lampist and preservationist that is discussed in today's interview.
In the history segment we learn more about William Converse Williams, longtime keeper of bleak and isolated Boon Island Lighthouse off the southern Maine coast in the late 1800s and early 1900s. When he retired, author Robert Thayer Sterling observed of Williams, "To walk about his front yard without risk of being washed into the sea is a pleasure, and with that comes contentment."
William C. WIlliams



Next we travel down the East Coast to South Carolina, where for the past two years, Friends of Hunting Island State Park have been hosting tours of the Hunting Island Lighthouse and the other light station buildings at Hunting Island State Park in Beaufort. Ted Panayotoff runs the public tours at Hunting Island Lighthouse, and they are discussed in today's interview.
Podcast: Play in new window | Download (Duration: 33:54 — 24.9MB) | Embed
Jeremy D'Entremont is the author of more than 20 books and hundreds of articles on lighthouses and maritime history. He is the president and historian for the American Lighthouse Foundation and founder of Friends of Portsmouth Harbor Lighthouses, and he has lectured and narrated cruises throughout the Northeast and in other regions. He is also the producer and host of the U.S. Lighthouse Society podcast, "Light Hearted." He can be emailed at Jeremy@uslhs.org