Listen to the podcast episode with this player:
Dianna Stampfler has written countless articles for many Michigan travel and culture periodicals. In August 2004, she launched Promote Michigan to help market the people, places, and products of her home state. Dianna has also been researching Michigan's lighthouses for more than 10 years. In 2019, she published her book Michigan's Haunted Lighthouses through the History Press.
Michigan has more lighthouses than any other state, with more than 120 dotting its expansive Great Lakes shoreline. Many of these lighthouses lay claim to haunted happenings.
Dianna is currently writing a book called Death & Lighthouses of the Great Lakes: A History of Misfortune & Murder, which is due to be published in March 2022.
Michigan's Big Bay Point Lighthouse stands on a high bluff on the state's Upper Peninsula, about 24 miles northwest of Marquette on Lake Superior. The light was deactivated in 1961 and the property was sold into private ownership. Later owners turned the lighthouse into a bed and breakfast inn in 1986. The owner since May 2018 is Nick Korstad.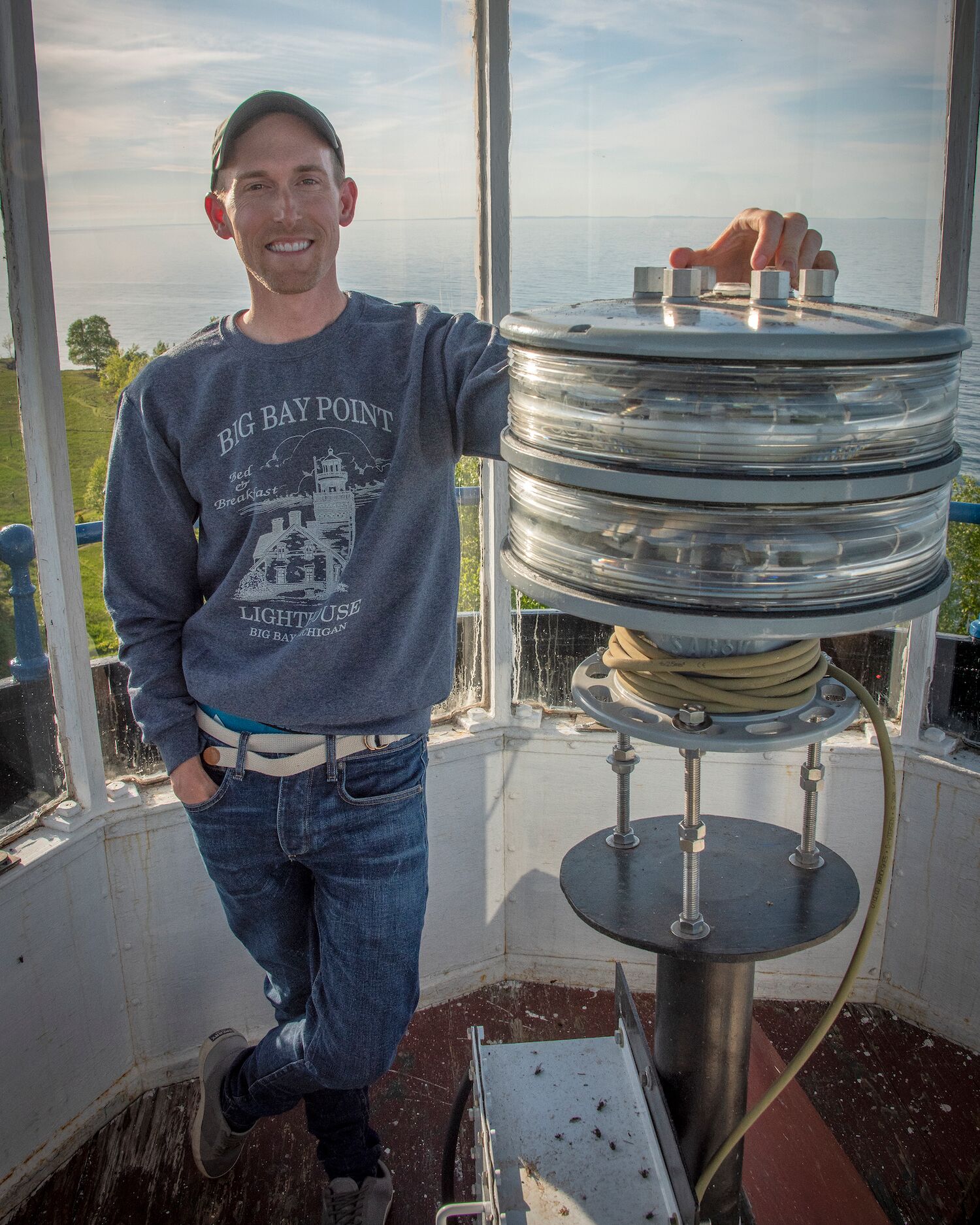 Before he bought the property, Nick bought and restored Borden Flats Lighthouse in Fall River, Massachusetts, a project for which he was featured on several national TV shows and received a "Keeper of the Light" award from the American Lighthouse Foundation.
In the interview in this episode, Nick talks about an unusual experience at Big Bay Point Lighthouse, and he also discusses strange happenings at Borden Flats Lighthouse.
Podcast: Play in new window | Download (Duration: 1:15:09 — 61.1MB) | Embed
Jeremy D'Entremont is the author of more than 20 books and hundreds of articles on lighthouses and maritime history. He is the president and historian for the American Lighthouse Foundation and founder of Friends of Portsmouth Harbor Lighthouses, and he has lectured and narrated cruises throughout the Northeast and in other regions. He is also the producer and host of the U.S. Lighthouse Society podcast, "Light Hearted." He can be emailed at Jeremy@uslhs.org