Located at the eastern tip of Long Island, Montauk Point Light is the oldest lighthouse in New York and the fourth oldest active lighthouse in the country. Construction began in 1796 and was completed in the following year. When the light station was automated and de-staffed in 1987, a museum opened in the keeper's house, operated by the Montauk Historical Society. Then, in 1996, ownership of the light station buildings was transferred to the historical society.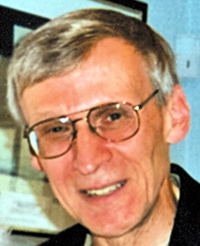 For many years the light station has been threatened by the erosion of the bluff on which it stands; it was 297 feet from the edge when it was first built, and only about 90 feet today. A series of erosion control measures have been carried out, including a current revetment project costing more than $30 million and being implemented by the Army Corps of Engineers.
Mia Certic became the executive director of the Montauk Historical Society in April 2020. She is a writer and screenwriter who's lived in California for many years, but she's spent every summer in her life at Montauk.
Henry Osmers is the official historian for the lighthouse, and he's written four books about Montauk history. One of them, On Eagle's Beak, published in 2008, was the first major history of the lighthouse.
Podcast: Play in new window | Download (Duration: 1:18:13 — 65.5MB) | Embed
Jeremy D'Entremont is the author of more than 20 books and hundreds of articles on lighthouses and maritime history. He is the president and historian for the American Lighthouse Foundation and founder of Friends of Portsmouth Harbor Lighthouses, and he has lectured and narrated cruises throughout the Northeast and in other regions. He is also the producer and host of the U.S. Lighthouse Society podcast, "Light Hearted." He can be emailed at Jeremy@uslhs.org