Orient Point Lighthouse is a cast-iron, so-called "sparkplug" type lighthouse in a location known as Plum Gut, between Plum Island and Orient Point at the northeastern tip of Long Island, New York. After its 1958 automation, the Coast Guard considered tearing it down and replacing it with a simple pipe tower, but a public outcry saved the structure and some restoration work was carried out.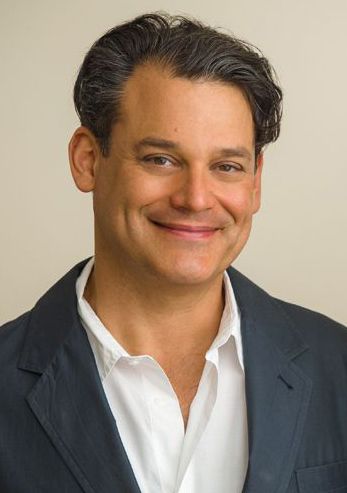 In 2013 the property was auctioned under the guidelines of the National Historic Lighthouse Preservation Act of 2000. The winner of the auction was Randy Polumbo, an artist and the founder of the New York City eco-construction company, Plant. Randy's work has been exhibited nationally and abroad. Over the past few years he has transformed the interior of the lighthouse, adding a kitchen and studio space. He's installed a spinning, glowing sphere on the watch room gallery, and a colorful grotto inside, which he calls a "walk-in kaleidoscope." Randy plans to make the lighthouse available for artists, writers, and composers who want to be "lost at sea for a week or more."
Click here to read more about Randy Palumbo and Orient Point Lighthouse
Tarrytown Lighthouse went into service on October 1, 1883, about 20 miles north of New York City on the east shore of the Hudson River. It's a cast-iron caisson structure, with four stories inside and a light 56 feet above mean high water. The Tappan Zee Bridge, spanning the Hudson River at its widest point, was completed in 1955. The bridge, with powerful lights and a foghorn on its center span, rendered the lighthouse virtually obsolete. After years of abandonment, the lighthouse was acquired by Westchester County. It has again fallen into disrepair in recent years, but Westchester County recently announced a major restoration project. Westchester is led by County Executive George Latimer, who took office in January 2018 as the ninth County Executive.
Use this player to listen to the podcast:
Podcast: Play in new window | Download (Duration: 55:35 — 39.5MB) | Embed
Jeremy D'Entremont is the author of more than 20 books and hundreds of articles on lighthouses and maritime history. He is the president and historian for the American Lighthouse Foundation and founder of Friends of Portsmouth Harbor Lighthouses, and he has lectured and narrated cruises throughout the Northeast and in other regions. He is also the producer and host of the U.S. Lighthouse Society podcast, "Light Hearted." He can be emailed at Jeremy@uslhs.org